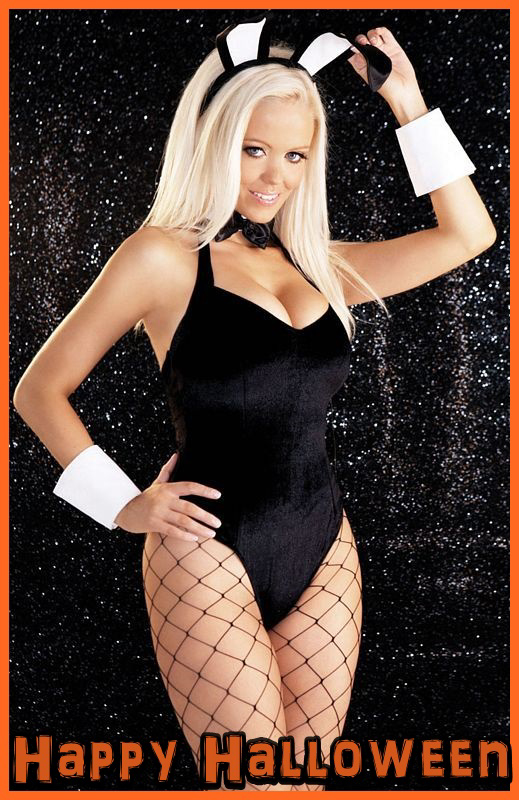 Happy Halloween from your favorite adorable and sexy blonde bimbo! I hope you have something fun, erotic and dirty planned for your night. My festivities are all after hours so why not give me a call before you head off for an evening of fun. Let's share a bottle of wine, and some hot role-play to get your night started in a spooktacular way.  
A great role-play I would enjoy is we're at an office party and all the men are talking about my costume. Why I don't know as I am always showing off my big 36dd's even in meetings. The other temps wonder why I get so many perks for doing little to nothing most days.
You call me into your office to get me away from the VIPS, salesmen, and other guests. You tell me that my clothes and demeanor at the office are very inappropriate and I am too much of a tease. I smile at you, look up at you with my big blue eyes and laugh wickedly as we both know this is exactly why you hired me. I inform you that your costume isn't inappropriate and we need to change that. I straddle you in your chair and slowly undress you, getting on my knees for the pants. 
Now you then tell me I have on way too many clothes. I slowly strip as you watch, your dick is getting harder and harder. My pouty red lips begin to kiss their way down till I am sucking on your heavy balls. Your hand is stroking my silky long hair as you slowly begin to pump into my mouth. I suck harder, and faster never breaking eye contact as the tip of your head swells more and more with my lips wrapped around it sucking hard. I run your dick over my nipples as you let out a groan, I begin to titty fuck you. You squirt all over my chest and I rub in the sticky, hot cum.
We straighten up a bit and return to the Halloween Party but you know soon I will be whispering in your ear about draping my long, toned leg over your shoulder.
Message on AIM-blondebimbotiff