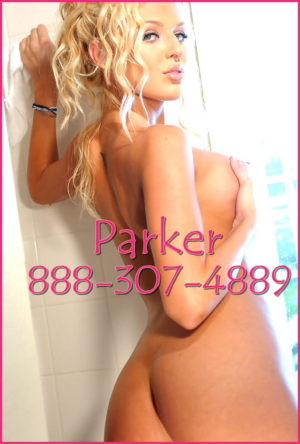 To me, there's nothing better than anal sex. I love bending over, ready to present my wet and willing pussy. As you start to guide yourself in, I grab your cock, and whisper that you should go in my other hole. I stand there, bending over, as you slowly enter, filling me up with your giant cock. I know how much you love the tight fit of my sweet little ass, and how good it feels to push yourself in, knowing that the sex feels forbidden, but so deliciously good.
First you move in and out, slowly and gently. But that isn't enough, and I look behind at you and tell you to go harder, faster…..deeper. You move in and out, and your cock is so huge inside my tight little ass that I feel myself cumming in no time. Before I know it, I hear your loud moans of pleasure as you cum too, filling me up with your creamy cum.
I can't wait until you build more back up, so we can keep doing anal until the wee hours of the morning.
Lustfully yours,
Parker