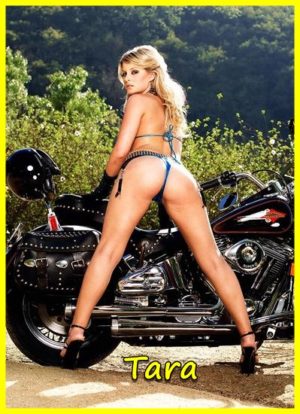 It is a holiday weekend. The beach and my favorite beach bars are going to be full of tourists and visitors. I need to get away from it all and have some nasty fun!
I head to the local biker bar. Before long I have an invitation to get away from the beach to spend the weekend with a bikers' club. These weekend warriors know how to party like there is no tomorrow. The beer is cold, my pussy is hot, and their dicks are long. Sounds like the perfect way for me to kick off a holiday weekend.
I don't need fireworks for a good "bang." I got a club of bikers, all who enjoy sharing me. All who want to give me a hot fuck. These boys are hardcore! I let me all cum in me. All that wet cum dripping from my pussy from a wonderful gang bang. Care to join the gang?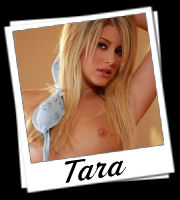 Teasing Tara
Call Tara @ 1-888-549-0999
You can also visit me at Smitten Kittens
Message Me on AIM [tarawillmakeucum]
Email Me