I have the cutest neighbor with the fullest lips I have ever see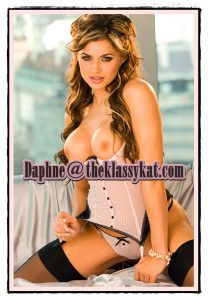 n on a man.  It certainly does make a girl's mind wander. We have never talked much but ah, those lips. I invite him over for an Irish Coffee and to see where that goes. I am super fussy about my shiny hardwood floors so I insist he takes of his shoes. I notice something that looks like the foot part of purple tights. Very interesting.
After a few coffees, with more booze than coffee he starts asking me questions about my life as a phone sex girl. I answer truthfully and soon he is confessing all. It seems those beautiful lips would love to be wrapped around a big cock.  I watch as he undresses and excuse myself for a moment. When I return it is with my "stunt cock" John.  I  see my neighbor drooling and John begins to fuck his face.
I get my "cock" and take him from behind. John and I are batting this sissy slut around like a toy. He begs to taste my hot, gushing pussy.  I am such a tease I put juices on my long slender fingers and let my neighbor suck it off John's balls.  I do love confessions!
xoxo Dirty Daphne