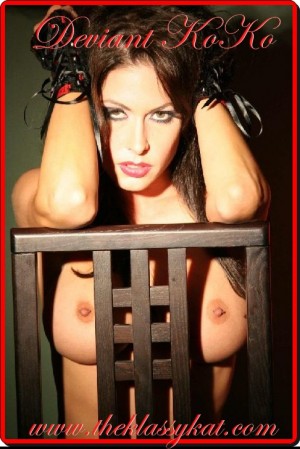 Wow, I just realized that I have not blogged here for quite a while. I took a few weeks off because I been busy with a big move. I moved from Indiana to Chicago. Apartment Hunting was difficult.  Hard to find an apartment with thick enough walls, so neighbors don't hear me while I am on the phone. Chicago is so big, but I love it.  I signed up with a temp agency, not so much for the money, but for the opportunity to meet hot Chicago men.  Working as an office temp, the guys are always falling all over themselves to help me, take me to lunch, and flirt with me.  I love a well-dress man in a suit and tie.  These sexy business men enjoy looking at me in my black pencil skirt and heels.  I save my sexiest lingerie to wear under my most sophisticated black suit. I love the power that I have over men.
As I make my way around the city, I spot submissive men in the crowd. Sometimes I see a submissive man begging for hard core domination just by a look in their eyes.  I return a wicked little smile to acknowledge that I know his secret to be dominated.   I think of these faces when I conduct a hard core phone dominant phone session.  Find a great deal of satisfaction in hearing that little moan, a man begging for more pain, and then begging for mercy as he administers nipple clamps, a belt, a whip, and restraints on his cock and balls. Ultimate gratification for me is knowing that I have full control of his orgasm.  I know just how much pain to apply to hear him until he begins to beg to be allowed to cum for me.
At an underground BDSM club, I see one man on a regular basis in need of Cock & Ball Torture (CBT). He is a real pain slut. On the surface he could be any guy.  He lives in the suburbs with wife and kids. He is tall, successful, quick wit, and striking blue eyes.    Many people might find him rather intimating, but not me.  I know his secret.  He can be only be stimulated sexually by pain.  On the surface it seems ironic that this high power executive grovels at my feet. He is whipped a couple times of week and receives 30 minute CBT sessions at a time.  Watching him wince, hearing his moans, hearing him beg for more, giving him more and more pain, is exhilarating. Finally, I allow him to cum. He can only experience this level of pleasure when it is mixed with pain.
Love,
Koko